Sodium Starch Glycollate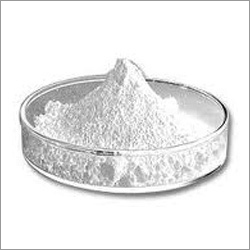 Sodium Starch Glycollate
Product Description
With rich industry experience, we are offering our clients highly effective Sodium Starch Glycolate that is the sodium salt of carboxymethyl ether. It is is a white to off-white, tasteless and odorless free flowing powder. Suitable for a variety of tablet and capsule formulations, this chemical is used as a disintegrant, a gelling agent and a suspending agent. This Sodium Starch Glycolate is processed in compliance with set industry standards using high grade chemical substances.
Features:
Stability

Effectiveness

Precise pH value

Longer shelf life
Sodium starch glycolate is the sodium salt of a carboxymethyl ether of starch. The molecular weight is typically 500 000-11 000 000.

Very fine, white or off white, free flowing powder; odourless or almost odourless. Practically insoluble in water, insoluble in most organic solvents

It consists of oval or spherical granules, 30-100 m in diameter with some less-spherical granules ranging from 10-35 m in diameter.

Contact Us
R.H. No. 19, Customs Colony, Military Road, Marol, Andheri East, Mumbai, Maharashtra, 400059, India
Phone :+918045478590